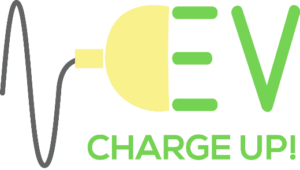 Do you want to charge your electric vehicle (EV) at a County facility? Through the EV Charge Up! Program, the County is providing public EV charging stations at several County facilities!
Where are the public EV charging stations?
Through our EV Charge Up! Program, the County has available to the public EV charging spaces at four County facilities:
Location: County Center Parking Garage, 1st floor, 555 County Center, Redwood City
Charging spaces available: 6
Type of station: Level II (220V)
Location: Tower Road, 30 Tower Road, San Mateo
Charging spaces available: 2
Type of station: Level II (220V)
Location: San Carlos Airport, 620 Airport Way, San Mateo
Charging spaces available: 2
Type of station: Level II (220V)
Location: Coyote Point Park, Magic Mountain Playground Parking Lot, 1701 Coyote Point Dr, San Mateo
Charging spaces available: 4
Type of station: Level II (220V)
Is there a charging fee?
Fees for charging at all public EV charging stations at County facilities:
$1.50 per hour for 0 – 4 hours for charging
$7.50 per hour for greater than 4 hours for charging
How do I get started?
All County EV charging stations and transactions are managed through the ChargePoint network. To utilize the EV charging stations, you will need to register and join the ChargePoint network. Please register at ChargePoint here.
Once you are registered, you will receive a ChargePoint card in the mail, which you will need to activate. Detailed instructions to activate your card can be found on the ChargePoint website
Once your card is activated, you can start a charging session by one of three methods:

Tapping your ChargePoint access card on the start screen of the charging station;
Using the ChargePoint mobile app (you can download the free app here); or
By calling driver support at the toll-free number listed on each ChargePoint station and on the back of your ChargePoint card.
Please note, when you activate your ChargePoint account with your credit card, you will be automatically charged $25 by ChargePoint. When you start using the ChargePoint chargers, the charge fees start getting deducted from the $25 fund that is in your account. When your account runs low (under $10), ChargePoint will charge another $25 to your credit card. This way, your ChargePoint account will always maintain a balance. If you cancel your account, you will be refunded the remainder of your deposit.
You can find charging spots and check their availability using your mobile phone through the ChargePoint mobile app.
For more information on how to register for a ChargePoint card, please call the following 24 x 7 technical ChargePoint support line at 1-888-758-4389 or visit www.chargepoint.com/join.
What Are Some EV Etiquette Guidelines?
Please review important guidelines for EV charging at County facilities below:
Safety First: Practice safe charging by properly managing the cord during and after charging. Avoid overstretching the cord, and ensure that the cord does not come in contact with other vehicles while charging. While your car is plugged in, make sure the charging cord is either flat on the ground and/or tucked under your car so others do not accidentally trip or drive over it. Once your car has finished charging, remember to wind the charging cord back up onto its holder, if the station is so equipped.
Active EV Charging Only: No parking, only active EV charging, is allowed in the EV charging stations. An EV can only occupy a charging station while the vehicle is actively charging. Internal combustion cars – including hybrid vehicles – are prohibited from parking in charge spots. As soon as the charging session is completed (i.e., your battery is full or when you have enough range to reach your destination), please unplug your EV and move it to an appropriate non-EV designated space to allow charging access for another driver.
Use Only When Needed: Please refrain from charging your EV if you don't need a charge to get your next destination.
Unplugging Other EVs: Please do not unplug other EVs as it may disrupt charging or cause damage.
Questions?
Check out the FAQ attachment for quick answers. Can't find what you are looking for? See below for more help.
For questions regarding ChargePoint registration and account, please contact ChargePoint at 1-888-758-4389 or visit chargepoint.com/join
For questions about the County's EV Charge Up! Program, please email OOS: sustainability@smcgov.org.