PROGRAM
The Youth Climate Ambassadors (YCA) Leadership Program provides 9-12th grade students in San Mateo County with the opportunity to dive into social and environmental issues contributing to the global climate crisis. During this year-long program, students will attend monthly online workshops that cover a variety of topics to strengthen their knowledge in climate change, build individual skills, and support regional capacity among youth to lead action on climate change.
Students will work towards developing and implementing an impact project that addresses local sustainability issues throughout the first six months of the program. While developing their impact project, students will gain experience in a variety of skills including observations, data collection, interviews, survey design, problem-solving, and more, based on student interest and the project. At the end of the program, there will be a graduation event for students to present on their impact project. Applications for the 2022 program year are now closed. Please check back in September 2022 if you are interested in applying for the 2023 YCA program.
See YCA Program requirements, outcomes, timeline, and structure below:
Requirements

In order to be accepted into the YCA Program, the applicant must

Live or go to school in San Mateo County
Be in 9th-12th grade when applying to the program
Be available on designated workshop dates

Outcomes

Over the course of the year, Youth Climate Ambassadors will

Attend 17 workshop sessions and acquire knowledge in:

Climate Change
Environmental Sustainability
Resource Conservation
Environmental Advocay
Environmental Justice
Climate Solutions

Receive mentorship and develop leadership skills including:

Communication and public speaking
Identifying and defining a problem
Problem solving
Observation and data collection
Interviewing and surveys
Leadership and collaboration

Complete other required activities, such as:

Participating in the YCA online forum
Attending YCA retreats
Completing the YCA tasks and assignments
Completing a final case study report
Completing a school or community impact project
Presenting their project at a graduation capstone event

Timeline & Structure

The YCA program runs for one year, starting in January and ending December. Youth Climate Ambassadors will attend a total of 18 workshops throughout the year.

2-4 retreats (in-person, depending on COVID-19 safety guidelines)
17 workshops (online, via Zoom)
3 mentorship calls (online, via Zoom)
1 graduation event (online, via Zoom)

Climate Ambassadors will be assigned to chapters which are organized by school distrcit. During the program, Climate Ambassadors will attend monthly workshops with their chapter and with the whole YCA cohort.
Participants who successfully complete all program requirements are eligible for a YCA graduate stipend.
Empowering youth to take action on climate
change in their local community

YCA Workshops, Retreats, & Impact Project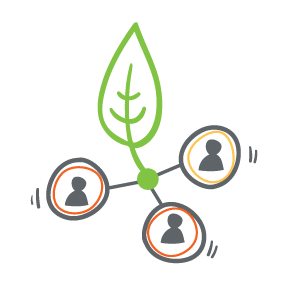 MONTHLY WORKSHOPS
There will be two, online workshops each month – one with school district chapters, and one with the full YCA cohort. These workshops serve as the cornerstone of this program and provide ongoing opportunities for learning, skills development, community building, connecting with guest speakers, exploring green careers, and impact project support. Workshops take place on the 1st and 3rd Thrusday of each month from 7:00-8:30pm.
YCA Cohort Workshops: YCA cohort workshops will take place online on the first Thursday of each month, from 7:00-8:30pm.
Chapter Workshops: Ambassadors will be assigned to a chapter according to their school district. Disctrict chapter meetings take place online on the third Thursday of each month from 7:00-8:30pm.
In between workshops, Ambassadors will research and explore the current practices, operations, and culture of their school/communities and conduct interviews in the community. This research will help identify local problems and issues that will become the central focus of the community impact project.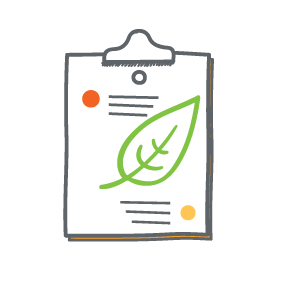 SUMMER RETREAT
Climate Ambassadors will attend one full-day experience over the summer, in the month of July. The event will serve as a mid-point retreat and will focus around deeper skill building, taking collective action, and building awareness of local environmental issues and solutions.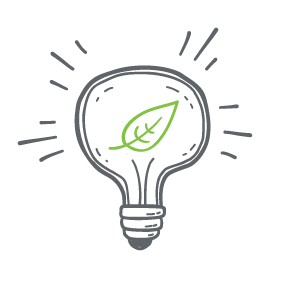 COMMUNITY IMPACT PROJECT & GRADUATION EVENT
Climate Ambassadors will work individually or in teams to design and implement a community impact project that makes some aspect of their school or greater community more environmentally sustainable ("green").
Action Plan: Students will receive support and guidance on developing their action plan at the monthly workshops from Spring – Fall 2021.
Implementation: Students will be supported to implement their projects in Fall 2021. Students can also apply for a mini-grant of up to $500 for project implementation!
Capstone Event: Students will present on their projects at the Capstone Event, which will take place on Saturday, Decemeber 4, 2021. The event will also serve as a final graduation to the program.
Application for the 2021 YCA program closed. Application for the 2023 program will open in September 2022.
Have questions about the program? Please contact Kamille Lang (klang1@smcgov.org).