Explore this website to learn more about the story of water in San Mateo County and the efforts the County and its partners are taking to study, protect, and preserve our water resources and address water-related issues facing our communities.
Floods, Drought, Rising Seas, Oh My!
Summit, 3/30/2018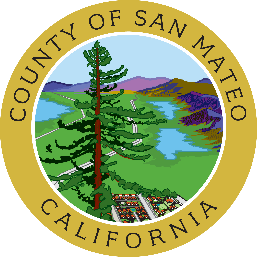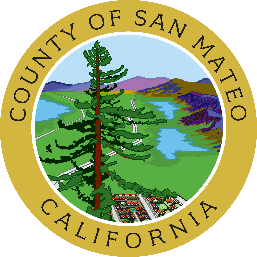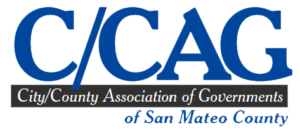 San Mateo County and C/CAG hosted an event on March 30, 2018 at Cañada College on water management issues in San Mateo County. Check out the information below to learn more about the event.
Presentations
Highlights of Water Acitivites in San Mateo County
Panel: Managing for Extremes
Panel: Collaboration, Funding, and Governance
Poster Summaries
All Poster Summaries
Individual Poster Summaries:
Closing Remarks
Speaker Biographies
Dave Pine, President, San Mateo County Board of Supervisors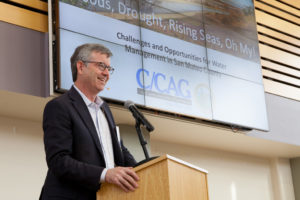 Dave Pine was first elected to the San Mateo County Board of Supervisors to represent District 1 in a special election in May 2011. He is currently Board President and also served in that position in 2014.
As chair of the SF Bay Restoration Authority, chair of the San Mateo Countywide Water Coordination Committee, and a member of the SF Bay Conservation and Development Commission and the San Francisquito Creek Joint Powers Authority, Pine works extensively on the intersecting issues of flood control, sea level rise and tidal land restoration. He played an instrumental role in the passage of Measure AA, the nine county Bay Area parcel tax to fund shoreline projects that will protect and restore the Bay. Supervisor Pine also is the founding chair of the Peninsula Clean Energy Authority which provides San Mateo County residents and businesses with cleaner energy at competitive rates. In addition, he is active in transportation issues and serves on the Caltrain Joint Powers Board and the San Mateo County Transit District Board.
Supervisor Pine previously was a school board member for the Burlingame School District from 2003 to 2007 and the San Mateo Union High School District from 2007 to 2011. He is also past president of the San Mateo County School Boards Association. Before focusing his career on public service, Pine worked as an attorney representing start-up and high-growth technology companies. After working in private practice with Fenwick & West, he served as Vice President and General Counsel for Radius, Excite@Home, and Handspring.
Originally from New Hampshire, Pine is a graduate of Dartmouth College, where he was awarded a Harry S. Truman scholarship, and the University of Michigan Law School. He lives in Burlingame with his wife Jane and their two sons.
Grant Davis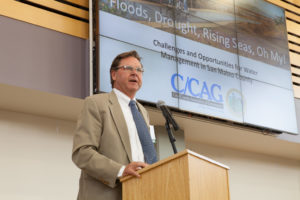 As the General Manager of the Sonoma County Water Agency, Mr. Davis is responsible for the Water Agency's core functions of providing drinking water to over 600,000 residents in portions of Sonoma and Marin counties, wastewater management for 60,000 customers, maintaining nearly 100 miles of streams and detention basins for flood protection, and restoring habitat for three federally listed fish species in the Russian River. Mr. Davis and his team are also implementing a renewable energy portfolio that has resulted in a carbon free water supply and distribution system. The Water Agency is a regional leader in the development and implementation of federal and statewide initiatives, such as the North Coast and San Francisco Bay Area Integrated Regional Water Management Program, Water Bond Coalition, and the Pacific Coastal Salmon Restoration Fund.
Prior to joining the Water Agency, Mr. Davis was Executive Director of The Bay Institute, a science-based nonprofit, dedicated to protecting the San Francisco Bay-Delta Watershed and improving water management in California. Mr. Davis also worked for Congresswoman Lynn Woolsey, State Senator Milton Marks, and Assemblywoman Lucy Killea.
Mr. Davis currently serves on the University of California President's Advisory Commission, for the Division of Agriculture and Natural Resources. In addition, Mr. Davis is a board member of the California Utility Executives and Managers Association, WateReuse California, and the Bay Planning Coalition. Mr. Davis received his BA in political science from the University of California at Berkeley.
Additional Speaker Bios
Photo credits: Carolyn Raider
Flooding and Droughts
Flood Resilience Program
On February 23, 2016, the County of San Mateo Board of Supervisors approved $6.2 million over three years to begin to address flooding impacts in areas with cross-jurisdictional challenges. This launched the Flood Resilience Program, a team of two fully dedicated staff to hire consultants to design and implement flood resilience projects, seek grant funding, and collaborate with interested cities and relevant County resources. Since its inception, the Program has partnered with seven jurisdictions and multiple County initiatives to build a repeatable and sustainable process for prioritizing and implementing flood resilient projects.
Under the Program's leadership, these "Collaboratives" can leverage local agency relationships, share decision-making responsibilities, enable potential funding partnerships, and apply for grant funding for the ultimate goal of improved project development. The Program's current projects include: Bayfront Canal and Atherton Channel Flood Management and Habitat Restoration, Belmont Creek Flood Management Plan, Navigable Slough Feasibility Study, and the County-wide Flood Monitoring and Emergency Response Project.
Website: https://publicworks.smcgov.org/flood-resilience 
San Bruno and Colma Creeks
Flooding from the creek and bay water poses a significant challenge for the County. Higher bay waters due to sea level rise will lead to an increase in creek and shoreline flooding. Of particular concern is flooding from the San Bruno and Colma Creeks, which both drain to the San Francisco Bay immediately north of the San Francisco International Airport (SFO). In addition to SFO, the 7th busiest airport in the nation, this area contains residential neighborhoods that have been subject to severe flooding, habitat for threatened and endangered species, and substantial public infrastructure. In response to this complex problem, the County of San Mateo partnered with SFO and the California Coastal Conservancy to obtain a Climate Ready Grant to develop a sea level rise vulnerability assessment and adaptation plan for the shoreline area northwest of the airport, where San Bruno and Colma Creeks meet the Bay. The study complements the Shoreline Protection Study that SFO recently completed to assess the vulnerability of the airport perimeter system and evaluate adaptation options for both 1%-annual-chance floods and sea level rise.
Website: http://seachangesmc.com/current-efforts/creek-flooding-study/
Sea Change SMC
Sea Change San Mateo County is an initiative to bring together and provide resources to local governments and agencies within the County on the issue of sea level rise. Our efforts to address the challenge of sea level rise began with an initial conference in December 2013 at the College of San Mateo, spearheaded by U.S. Congresswoman Jackie Speier, California Assemblyman Rich Gordon and County Supervisor Dave Pine. The conference was a success and drew in hundreds of stakeholders from all different sectors and organizations.
From these initial efforts, the County realized the necessity to better understand the vulnerability and risks posed by sea level rise across the entire county. This effort evolved further with funding from the Coastal State Conservancy for the initiation of the County-wide sea level rise vulnerability assessment and a detailed analysis of sea level rise vulnerabilities in the SFO, San Bruno Creek, and Colma Creek area.
We see the challenge of climate change and rising tides to be a regional issue and believe that collaboration between all the affected stakeholders is critical to finding effective solutions. After the completion of the Countywide Vulnerability Assessment, The Sea Change efforts are now entering Phase II with a focus on Resilience Planning. Phase II key goals are to:
Integrate adaptation planning into County policy, planning, operations and decision-making
Prioritize actions and resilience strategies to reduce vulnerabilities
Assist the County and jurisdictions within San Mateo County in addressing sea level rise consistently in planning and development projects
Increase collaboration and coordination among public and private entities, and among different levels of government and sectors
Website: http://seachangesmc.com/
Look Ahead San Mateo
The Look Ahead- San Mateo project is part of a broader three-county effort to explore innovative sea level rise outreach and awareness techniques. Funded by FEMA and led by Climate Access, the project included efforts in Marin County, San Mateo County, and the City and County of San Francisco.
In San Mateo County, the goal of this effort was to evaluate current levels of concern and support for sea level rise, and test whether a visualization of sea level rise impacts and solutions can be an effective method for increasing awareness about sea level rise and building support for solutions. San Francisco based company Owlized installed an "Owl" viewer device at Coyote Point Recreation Area in the City of San Mateo to help visualize sea level rise impacts. The Owl is a digital viewfinder modeled after the coin operated binoculars commonly found at scenic viewpoints. It houses a built-in augmented reality environment that allows people to see the potential impacts and responses to sea level rise for the very location they are viewing. This effort engaged 3,100 people over a five month period, from August 2016 to January 2017.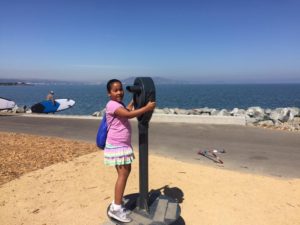 Results from the Look Ahead project showed that a majority of Owl users in San Mateo County are already highly concerned about current flood risks and supportive of immediate community action. One fifth of Owl users wished for more information and updates on the adaptation planning process. Nearly a quarter of users would attend a meeting or want to know how they can play an active role in their communities. The Look Ahead project's results will be used to generate awareness and spur action related to climate change mitigation and adaptation among county residents, businesses, government representatives, and other stakeholders.
Website: http://seachangesmc.com/current-efforts/look-ahead-san-mateo/
Vulnerability Assessment
The County of San Mateo initiated a sea level rise vulnerability assessment in June 2015 for the Bayshore and coast Half Moon Bay north. The Assessment is part of a long-term resilience strategy to ensure our communities, ecosystems, and economy are prepared for climate change.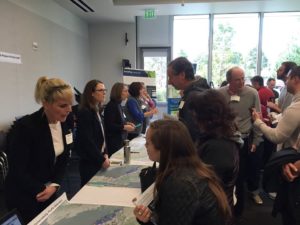 The Final Vulnerability Assessment was adopted by the County of San Mateo Board of Supervisors in March 2018. The team is available for presentations and is working with partners to disseminate the findings and begin work on adaptation planning.
Website: http://seachangesmc.com/vulnerability-assessment/ 
Turning On The Tap
Water Service Areas
The County has two water service areas that provide residents and businesses with adequate and reliable supplies of high quality water to meet present and future needs in an environmentally and economically responsible manner. The County provides potable water to customers in the La Honda community, at Camp Glenwood Boys Ranch, at Sam McDonald Park, and in the Pescadero community.
Website: https://publicworks.smcgov.org/water-services
Small Water Systems

San Mateo County Environmental Health Services regulates smaller systems under the State Small Water Systems Program. A State Small Water System is a water system that serves water to 5 to 14 service connections and fewer than 25 people daily for at least 60 days out of a year. These systems are usually found in rural areas. Program staff ensure that State Small Water Systems provide safe drinking water in adequate supply, and under adequate pressure to the population served.
Website: http://www.smchealth.org/small-drinking-water-systems-program
San Mateo Plain Groundwater Assessment
The San Mateo County Office of Sustainability and Environmental Health Services are jointly working on a groundwater basin assessment of the San Mateo Plain Subbasin to assess the groundwater resources and current condition of the subbasin and identify potential groundwater management strategies. The project is funded by Measure A, a countywide half-cent general sales tax passed by voters in 2013, and the Office of Sustainability. Work on the assessment commenced in April 2016; the assessment is scheduled to be completed by June 2018. The development of the groundwater basin assessment is a collaborative process that will result in a detailed understanding of the subbasin and modeling of future conditions. The Office of Sustainability and Environmental Health Services are holding a series of workshops to solicit public and stakeholder feedback.
Website: http://www.smcsustainability.org/smplain
Westside Groundwater Basin
The Westside groundwater basin extends from the Bayside of San Mateo County in Burlingame to the Ocean-side of San Francisco City/County. San Mateo County initially facilitated the aggregation of data related to groundwater level measurements among the various well owners within San Mateo County. This effort eventually grew to a partnership that developed a voluntary groundwater management plan for the southern (San Mateo County) portion of the basin. The July 2012 South West Side Basin Groundwater Management Plan established a Groundwater Task Force to voluntarily guide the implementation of the Plan, share information, and interact in public on groundwater issues in the portion of groundwater basin within San Mateo County. San Mateo County is a stakeholder in this basin and a member of this task force.
Keeping Our Water Clean
Groundwater Protection
The goal of the Groundwater Protection Program is to protect underground water supplies and waterways from chemical pollution. Inspection staff oversee clean-up of pollution caused by leaking underground tanks and chemical spills. They work with other agencies, such as the Environmental Protection Agency (EPA) and the Water Quality Control Boards, to make sure the clean-up process follows State and local laws. Groundwater Protection Program staff also issue permits for installing wells and soil borings for geotechnical or environmental investigations.
Website: http://www.smchealth.org/gpp
Public Water Distribution Protection
The Cross Connection Control Program protects the public drinking water supply in most of San Mateo County. Inspection staff conduct surveys and/or inspections at facilities that may pose a threat to public health and safety. To eliminate the cross connection between the facility water supply and the public water supply, or threat to public health, the installation of a backflow prevention assembly on the facility water supply line from the public water system may be required in order to abate the public health hazard.
Website: http://www.smchealth.org/crossconnection 
Land Use Program
All homes must have a safe water supply and a system for proper disposal of sewage and wastewater. More than 6500 households and businesses in San Mateo County are in areas that do not have a community water supply or a municipal sewer system. Structures in these areas are served by their own water and wastewater systems. The goal of the Land Use Program is to help people who live in these areas with these water supplies serving from 1 to 4 service connections from a common water source and/or onsite wastewater treatment systems (OWTS). Inspection staff also certify OWTS installers and soil percolation testers involved in the design of OWTS.
Website: http://www.smchealth.org/landuse
Stormwater Resource Plan
The San Mateo Countywide Stormwater Resource Plan (SRP) identifies and prioritizes opportunities to better utilize stormwater as a resource in San Mateo County through an analysis of watershed processes, surface and groundwater resources, opportunities for stormwater management projects with multiple benefits, and input from stakeholders and the public. The SRP was developed by C/CAG through its Countywide Water Pollution Prevention Program, representing the twenty cities and towns and the County of San Mateo.
As part of the SRP, a web viewer of prioritized opportunities was created. These opportunities can capture stormwater, reduce flooding and pollution associated with runoff, recharge groundwater, improve biological functioning of plants and soils, and provide many community benefits, including cleaner air and water and enhanced aesthetic value of local streets and neighborhoods.
As part of the SRP and in support of local agencies looking to fund stormwater projects, C/CAG created 22 project concepts for green street retrofits, onsite parcel-based stormwater projects, and regional stormwater capture and infiltration systems. In December 2016, the State Water Board recommended $1.2 million in Prop 1 funds to build five stormwater capture projects in the City of San Mateo and Redwood City. At a larger scale, two of the regional project concepts led to the City of South San Francisco and the Town of Atherton securing $9.5 million and $13.6 million, respectively, through cooperative implementation agreements with Caltrans, to build stormwater capture projects at Orange Memorial Park and Holbrook-Palmer Park.
Website: http://ccag.ca.gov/plansreportslibrary/san-mateo-county-stormwater-resource-plan/
Capturing Runoff
Green infrastructure, or natural stormwater management, is a great way to prevent stormwater pollution by using vegetation, soils, and other elements and practices to restore some of the natural processes required to manage water and create healthier urban environments.
There are several green infrastructure projects throughout San Mateo County. In 2007, the City/County Association of Governments of San Mateo County (C/CAG) funded four green infrastructure demonstration projects through its Countywide Water Pollution Prevention Program at public buildings and within the public right of way to capture and treat stormwater:
Green infrastructure elements can also be incorporated into bicycle and pedestrian improvements. For example, in 2015, the C/CAG-funded Safe Routes to School and green infrastructure pilot project at Laurel Elementary School was constructed in collaboration with the City of San Mateo, the San Mateo County Office of Education, and Laurel Elementary School. This multi-faceted, multi-benefit project supports safer bicycle and walking routes for students while capturing urban runoff in vegetated stormwater curb extensions, rain gardens, and stormwater planters. C/CAG released a Call for Projects in July of 2017 for additional Safe Routes to School and green infrastructure projects and will award up to $2 million to fund local projects. To learn more about natural stormwater management, check out the Sustainable Green Streets and Parking Lots Design Guidebook.
Green Infrastructure
The Municipal Regional Stormwater Permit requires the 20 cities and towns and the County of San Mateo to develop Green Infrastructure Plans by September 2019 that will lead to specific reductions in PCBs (polychlorinated biphenyls) and mercury in stormwater entering the Bay by 2040.
C/CAG developed a countywide model to determine how much green infrastructure will be needed and where throughout the County to achieve the water quality goals of the permit. This will guide C/CAG's member agencies as they develop their plans to ensure they achieve their share of the mandatory load reductions.
The County developed a workplan to guide efforts to meet the goals of the Green Infrastructure Plan. The workplan was approved by the Board of Supervisors in April 2017 and explains how the County will begin to incorporate green infrastructure into unincorporated communities (areas that are not part of a city). The workplan outlines strategies ranging from outreach and education, to modification of policies and ordinances.
Coastal Creeks
The County has watershed protection plans in two areas on the coast:
San Vicente Creek watershed: In 2017, the County developed plans to prevent or reduce discharges of bacteria in the San Vicente Creek watershed due to findings of high levels of bacteria pollution. The County compiled five-year plans to implement strategies to target pollution from stormwater runoff and pet waste. Strategies range from increased maintenance, administrative controls, and outreach and education. The County is also monitoring water quality to gain a better understanding of sources of bacteria.
Pacifica State Beach and San Pedro Creek watershed: In 2013 the San Francisco Regional Water Quality Control Board found that waters in Pacifica State Beach and San Pedro Creek had high levels of bacteria pollution. The County and the City of Pacifica worked together to develop a plan to monitor and reduce water pollution levels. The County is currently working with horse and dog facilities to implement practices that reduce bacteria pollution.
Website: http://www.smcsustainability.org/energy-water/stormwater/
Coastal Cleanup Day
Coastal Cleanup Day is an annual waterway and land volunteer cleanup held on the third Saturday of September. Tens of thousands of people across the state come together to help make our communities cleaner and healthier for people and animals. Cleanups are held all over San Mateo County at beaches, creeks, waterways, parks and neighborhoods. Families are encouraged to bring their children, as this family-friendly event is a great opportunity to learn about litter and how to prevent it from ending up in our local streets and waterways. In 2016, over 4,000 residents came together and picked up over 26,000 pounds of trash and recyclables at over 50 locations in the County.
Website: https://www.smchealth.org/ccd
James V. Fitzgerald Area of Special Biological Significance
James V. Fitzgerald Area of Special Biological Significance is located on the coast a few miles north of Half Moon Bay and is home to hundreds of species of animals and plants. The Fitzgerald Marine Reserve, located within the ASBS, has been protected since 1969 because of its diverse aquatic species and habitats. From 2011 to 2016, the County implemented a program to protect water quality in the Fitzgerald ASBS. The work included water quality studies, education and outreach, and special stormwater practices to reduce water pollution.
Website: http://www.smcsustainability.org/energy-water/stormwater/
Beach Monitoring
Thousands of people use San Mateo County swimming areas annually. On any one day people can be found swimming, surfing, body-surfing, diving, or just wading in the water's edge at any of the ocean or Bay beaches in San Mateo County. Generally these waters are clean and safe for swimming. However, to ensure the public's health is protected, San Mateo County Environmental Health Services, with the help of volunteer samplers, tests these waters weekly for unsafe concentrations of indicator bacteria. If problems are found the public is notified by signs at the beach, postings on our website and notification on our telephone hotline to warn the public that they may become ill if they come into contact with water in the posted areas.
Website: http://www.smchealth.org/beaches
Medicine Disposal

Disposing of unused and unwanted medicines by flushing them down the toilet can create problems downstream since water treatment plants are not designed to filter chemical compounds. To help protect the environment from medicine polluting waterways, the San Mateo County Board of Supervisors passed the Safe Medicine Disposal Ordinance in May 2015. The Ordinance requires medicine producers that sell their products in San Mateo County to provide all residents with a safe and convenient way to dispose of unwanted home-generated medicine. As of September 2017, there are 35 safe medicine disposal drop-off locations in the County.
Website: http://www.smchealth.org/RxDisposal
Cigarette Butts
San Mateo County Environmental Health Services (EHS) is actively reducing cigarette butt litter throughout the County by partnering with local non-profits, businesses, city leaders, and residents. EHS recruits businesses to become a certified "Butt Free Business" by hosting receptacles outside storefronts to divert this type of pollution from entering storm drains.
The goal of these efforts is to reduce cigarette butt littering in San Mateo County by giving people the tools they need to prevent littering, dispel the myth that cigarette butts are not litter, and provide people with opportunities to clean up already littered butts. EHS is continuously working to expand receptacle installations and education efforts.
Website: http://www.smchealth.org/general-information/cigarette-butt-litter-reduction-program