*Registration now live!* (see link below)
The Sustainability Academy's Master Compost and Solid Waste Course is a free 6-week, in-class course that will provide you with in-depth knowledge of the following topics: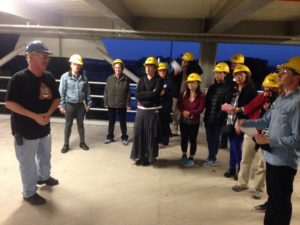 In-depth knowledge of backyard and vermi (worm) composting

An understanding of soil biodiversity and all the benefits of adding compost to your soil

An overview of solid waste reduction practices

Communication, leadership, and instruction skills you can use to educate others how to compost
THE GOAL OF THIS COURSE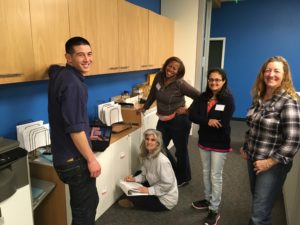 HAVE FUN

– Make friends and new connections with a common interest, and join us for Academy volunteer appreciation events!

GET INVOLVED

– Learn cutting-edge resource conservation techniques and theory from local sustainability experts, and learn what you can do to empower yourself and others to promote these activities.

GIVE BACK

– Educate your friends, neighbors, kids, teachers, and community on the value of conserving resources!
IMPORTANT COURSE ELEMENTS
After the completion of the course, we require that you volunteer 40 hours of your time using the skills that you learned in the class to promote sustainability in your communities. Volunteering can be completed with the Office of Sustainability, with a third-party organization, or with a DIY creative project. All volunteering must be completed in San Mateo County within one year of course completion.
For those participants that attend and complete at least 5 out of 6 classes, you will each get a "goodie bag" full of fun and useful resource conserving tools that you can use at home and at work, as a congratulatory gift for successfully completing the course!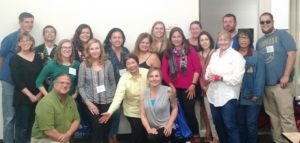 Once you complete both the course and the required volunteer hours, you will receive a certificate of completion as recognition of your commitment to sustainability and your community.
You must be 14 years or older to attend the classes.
Priority will be given to San Mateo County community members, specifically those who live, work and go to school in San Mateo County.
If you need ADA accommodations, please contact us at least five (5) business days prior to the first class you will be attending.
COURSE SCHEDULE & VENUE
Date & Time: Wednesday evenings, 6:00-9:00 pm on the following dates: Oct 16, Oct 23, Oct 30, Nov 6, Nov 13, Nov 20
Location: San Mateo County Center, 455 County Center, Redwood City 94063
INTERESTED IN PARTICIPATING IN THIS MASTER COURSE?
Register by October 4th HERE.
*A travel stipend is available for those for whom traveling to class poses a financial hardship. See registration link above for more information.
Questions? Contact Academy Coordinator, Avana Andrade at aandrade@smcgov.org or (650) 599-1459