For San Mateo County jurisdictions interested in upgrading their fleet of vehicles, the Office of Sustainability has partnered with Peninsula Clean Energy to offer a comprehensive program to assist with:
Identifying opportunities for fleet vehicle transitions;
Installing electric vehicle (EV) charging stations;
Purchasing various types of EVs including passenger vehicles, patrol vehicles, trucks, and motorcycles;
Leveraging policies, processes and best practices from jurisdictions leading the way;
Implementing a suite of sustainable fleet practices including right sizing, fleet management, bicycles, and carpooling/sharing;
Additional requests that your staff has to meet your fleet, budget and climate action goals.
The Green Municipal Fleet Toolkit is flexible and caters to your jurisdiction's specific needs. It's designed to address the diverse interests, vehicle use types, and varying levels of infrastructure that can make going electric and greening a fleet challenging. This program is not a rebate or cash incentive program, but offers Office of Sustainability staff time, expertise and customized support.
To learn more and express interest in technical assistance from the Office of Sustainability, please complete our Interest Form. 
The next steps for after you submit the Interest Form are as follows:
County staff will reach out to you within 3 business days after reviewing your survey answer with additional questions or with a meeting request.
After fully understanding your fleet needs, the County will either:

Provide technical support to help you use your fleet data to create a comprehensive fleet transition plan
Recommend funding programs and support your jurisdiction with applications

We anticipate that assistance to your jurisdiction will be ongoing through the end of 2019. Fleet transitions are not an overnight process.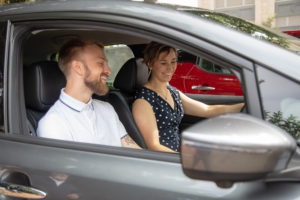 If you are interested in learning more about what greening your fleet entails, we have collated resources for San Mateo County jurisdictions:
Please do not be overwhelmed by the amount of programs and information available to local governments. The Office of Sustainability has synthesized the above resources and can package them for your fleet operations. Let us know how we can help you by filling out our Interest Form. 
If you would like to connect with us first, please email our team at sustainability@smcgov.org