Shift: Employee Commute Benefits
about us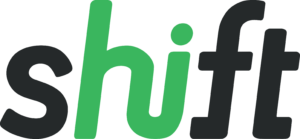 Shift is San Mateo County's Employee Commuter Benefits Program. Over the past 20 years we've helped thousands of County employees commute car-free, avoiding millions of pounds of pollutants from being emitted into the air, and millions of miles of vehicle travel on Bay Area roads.
Our goal is to help County employees cut commute costs, reduce commute stress, engage in healthier habits, and minimize their contribution to traffic congestion, local air pollution, and climate change. 
contact us
If you need help figuring out how to best use our programs, planning how to get to work without a car, finding a carpool or vanpool, or if you just have some feedback to give, please reach out!
(628) 258-3147
commute@smcgov.org
highlights
our programs
Shift operates a host of programs that aim to assist employees no matter how they choose to travel. 
Commute Cash & the Transit Subsidy
County employees may use Commute OR the Transit Subsidy, but not both.
Commute Cash: County employees who walk, bike, or carpool to work can earn $2 for each day that they do so. That money (up to about $500 per year), is added directly to employee paychecks. Commute to work, log your trips at least once a month, and earn cash rewards!
Instructions for receiving Commute Cash here.
Transit Subsidy: County employees who take the bus, train, ferry, or other mass transit, or who travel by vanpool, paratransit, or bike and scooter share to work can receive up to $150 per month to help cover their costs. That money may be spent on transit related products only.
Our Other Programs
In addition to Commute Cash or the Transit Subsidy, County employees may use as many of the following programs as they'd like.
more resources