Providing alternative commute options for County of San Mateo employees to reduce their carbon footprint and local traffic impacts. Learn more on our Commute Alternatives Program website.

SMC Commuter Bus
We launched the San Mateo County Employee Commuter Bus pilot program to reduce traffic on our roads. The commuter bus takes San Mateo Medical Center and County Government Center employees to and from work during commute hours. Fewer cars mean less traffic! The one-year pilot program is funded by subsidies from the Commute Alternatives Program, the General Fund, and employee contributions.
Eligibility
All San Mateo County employees (including part-time employees, term employees, interns, and fellows) are eligible to participate in the SMC Commuter bus program. Contractors and volunteers are not eligible. As the bus is partly funded by the transit subsidy from the Commute Alternatives Program, those who are currently receiving that subsidy for other transit expenses are not eligible to ride the SMC Commuter bus. If you are an employee of the San Mateo Court system, please check with your commute alternatives coordinator for more information regarding your eligibility.
Cost
The Employee Commuter Bus costs $50 per month for unlimited rides, or $25 for a 10 single-ride pass. Lastly, new shuttle users can request a free, one-week trial pass by emailing commute@smcgov.org. At the moment, we are not offering weekly or prorated passes.
Ride Information
For each ride, please make sure you have your monthly, 10-ride, or trial pass available, along with your Employee ID. In addition, all shuttles are equipped with Wi-Fi and a bike rack.
Shuttle Information
East Bay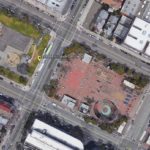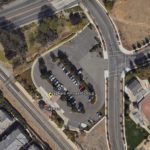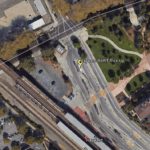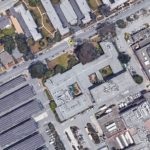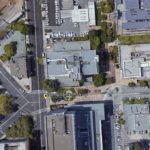 East Bay - AM Schedule
| Lake Merritt | Hayward Amtrak | Hayward Bart | Health System Main | County Center |
| --- | --- | --- | --- | --- |
| 5:25 am | 5:55 am | 6:00 am | 6:40 am | 7:00 am |
| 5:50 am | 6:20 am | 6:25 am | 7:05 am | 7:25 am |
| 6:10 am | 6:40 am | 6:45 am | 7:25 am | 7:45 am |
| 6:25 am | 6:55 am | 7:00 am | 7:40 am | 8:00 am |
| 6:50 am | 7:20 am | 7:25 am | 8:05 am | 8:25 am |
| | 7:55 am | 8:00 am | 8:40 am | 9:00 am |
| | 8:15 am | 8:20 am | 9:00 am | 9:20 am |
East Bay - PM Schedule
| County Center | Health System Main | Hayward Bart | Hayward Amtrak | Lake Merritt |
| --- | --- | --- | --- | --- |
| | 3:35 pm | 4:30 pm | 4:40 pm | |
| 4:05 pm | 4:35 pm | 5:30 pm | 5:40 pm | 6:10 pm |
| 4:35 pm | 5:05 pm | 6:00 pm | 6:10 pm | 6:40 pm |
| 5:05 pm | 5:35 pm | 6:30 pm | 6:40 pm | 7:10 pm |
| 5:35 pm | 6:05 pm | 7:00 pm | 7:10 pm | 7:40 pm |
| 6:15 pm | 6:45 pm | 7:30 pm | 7:40 pm | 8:10 pm |
North County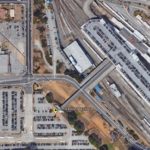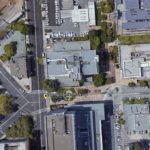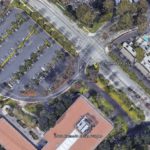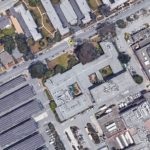 North County - AM Schedule
| Colma Bart | County Center | Colma Bart | 2000 Alameda | Health System Main |
| --- | --- | --- | --- | --- |
| 6:00 am | 6:40 am | 6:15 am | 6:45 am | 6:55 am |
| 6:30 am | 7:10 am | 6:40 am | 7:10 am | 7:20 am |
| 7:20 am | 7:50 am | 7:35 am | 8:05 am | 8:15 am |
| 8:00 am | 8:40 am | 8:00 am | 8:30 am | 8:40 am |
| 8:50 am | 9:30 am | 9:00 am | 9:30 am | 9:40 am |
North County - PM Schedule
| County Center | Colma Bart | Health System Main | 2000 Alameda | Colma Bart |
| --- | --- | --- | --- | --- |
| 3:10 pm | 3:50 pm | 3:00 pm | 3:10 pm | 3:40 pm |
| 3:40 pm | 4:20 pm | 3:30 pm | 3:40 pm | 4:10 pm |
| 4:30 pm | 5:10 pm | 4:20 pm | 4:30 pm | 5:00 pm |
| 5:10 pm | 5:50 pm | 5:10 pm | 5:20 pm | 5:50 pm |
| 5:50 pm | 6:30 pm | 5:45 pm | 5:55 pm | 6:25 pm |
| 6:40 pm | 7:20 pm | 6:40 pm | 6:50 pm | 7:20 pm |
South Bay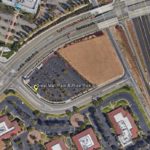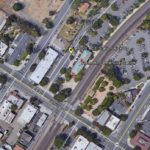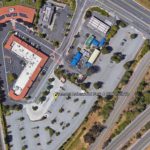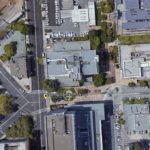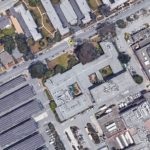 South Bay - AM Schedule
| Fremont ACE | Ardenwood Park & Ride | County Center | Health System Main |
| --- | --- | --- | --- |
| 6:00 am | 6:15 am | 6:55 am | 7:15 am |
| 7:15 am | 7:30 am | 8:15 am | 8:35 am |
| 8:20 am | | 9:00 am | 9:20 am |
South Bay - PM Schedule
| Health System Main | County Center | Ardenwood Park & Ride | Fremont ACE |
| --- | --- | --- | --- |
| 3:40 pm | 3:55 pm | 4:40 pm | 4:55 pm |
| 4:35 pm | 4:55 pm | 5:45 pm | |
| 5:35 pm | 5:55 pm | 6:45 pm | 7:00 pm |
| 6:10 pm | 6:30 pm | 7:10 pm | 7:25 pm |
Lost and Found
Please email commute@smcgov.org
Contact Us
We value all feedback, including comments, questions, and suggestions. Feel free to contact us at commute@smcgov.org. To contact the bus dispatcher, please call TransMetro at (510) 830-5372 or email nik@sfmetrotrans.com
Interactive Map