UPDATE (1/9/20) –
Call for applications for the next upcoming 4Rs Grants Program cycle will be released on February 3, 2020! For additional information, please click
here
.
Reduce
Reducing waste is the best way to limit the impact on our local landfills.
Food Waste & Food Donations
Food donors are protected from liability for their good faith donations under the Bill Emerson Good Samaritan Food Donation Act. Edible food includes seconds from a grocery store or farm, leftovers from restaurants or caterers, or other unwanted foods from wholesalers. These foods can be donated to food shelters and other organizations. Second Harvest Food Bank accepts surplus food donations from various organizations.
Gleaning
Gleaning means having volunteers help pick and deliver leftover produce to nonprofit organizations and shelters from farms that are no longer economical to harvest.
Bay Area Recycling Outreach Coalition
San Mateo County participates in the Bay Area Recycling Outreach Coalition, whose latest outreach campaign focuses on reducing food waste.
ReThink Disposable: Assistance & Rebate
Ready to reduce food service ware costs and cut waste at your business or school? The ReThink Disposable team will meet with you on-site to assess your current use of disposable food service ware, discuss reusable alternatives and recommend waste-reducing practices. If appropriate, they will also help you apply for a rebate up to $500 toward the purchase of reusable food service ware products.
Additional information can be found in our English and Spanish flyers.
To apply for a consultation, please email sustainability@smcgov.org or call 888-442-2666.
Reuse
Reusing or repurposing items helps conserve natural resources and reduces the amount of waste that is disposed of in the landfill. The following are some ways that items can be reused.
Check out our handy Reduce, Reuse and Recycle Guide as a reference for where you can donate your unwanted items!
Posting your unwanted items on one of the sites or listservs below is a great way to give them away for reuse.
Craigslist, NextDoor, Fogster, Freecycle, PennySaver
Surplus Property
The Office of Sustainability's Surplus Property Program aims to find ways to beneficially reuse surplus equipment from County departments such as furniture, office supplies, and much more. Retired property is posted online for auction on GovDeals, where the public can purchase used and like new items at a discounted rate.
County of San Mateo Departments, cities, schools, and non-profit organizations may request retired property FREE OF CHARGE any time before the auction end by following these steps:
Visit https://www.govdeals.com/SanMateoCounty to see the listings of all available surplus property. Register for a bidder account if you have not done so already.
Email OOS_surplus@smcgov.org with a link to the requested item. State the department or organization you are from, and your GovDeals username.
We will pull the item from auction, and provide pickup instructions. Your organization is responsible for the removal, packing, loading, and transportation of the item.
Need an item but don't see it on GovDeals? Email us the requested items and quantity, and we will contact you if it comes into circulation for immediate transfer.
Recycle
Purchasing products made from recycled products increases the overall demand in the world for recycling and strengthens recycling commodities markets, increasing the incentive for these materials to be recycled correctly.

Residents
Curbside collection – Reduce waste by recycling accepted items in the blue bin if you have curbside collection. Check our hauler map for more information about which services are available in your area.
Reduce, Reuse and Recycle Guide – Check out our handy Reduce, Reuse and Recycle Guide as a reference for locations that accept hard to recycle items!
Household Hazardous Waste (HHW) – include items like batteries, paints, cleaning chemicals, medicine, and electronic wastes. These items cannot go in any curbside bin. For options on how to properly dispose of these items, please visit the County of San Mateo's Household Hazardous Waste website.
Businesses
Collection – Reduce your business' waste by recycling. Check our hauler map for more information about which services are available in your area.
Start a Recycling Program – It's easy to start a recycling program at work! Over 75% items that are thrown away at work could be recycled. See below for some of the tools that the Office of Sustainability can provide. If you'd like to have assistance getting a program set up, please contact your local hauler or give us a call at 1-888-442-2666 or send us an email at sustainability@smcgov.org
How to start a recycling program document
Announcement and reminder memos
Resources page with posters and publications
The 4Rs Grants Program
The Office of Sustainability is offering funding assistance to government agencies, nonprofit organizations, and educational institutions (e.g., schools, school/college districts, state university systems, etc.) through the 4Rs (Reduce, Reuse, Recycle, Rot – Compost) Grants Program. The 4Rs Grants Program was developed to help eligible organizations create and implement reuse, waste reduction, recycling, and composting programs in San Mateo County. The program offers two tiers of funding: (1) Mini Grant ($2,000 to $5,000) and (2) Mega Grant (up to $25,000).
Available Grants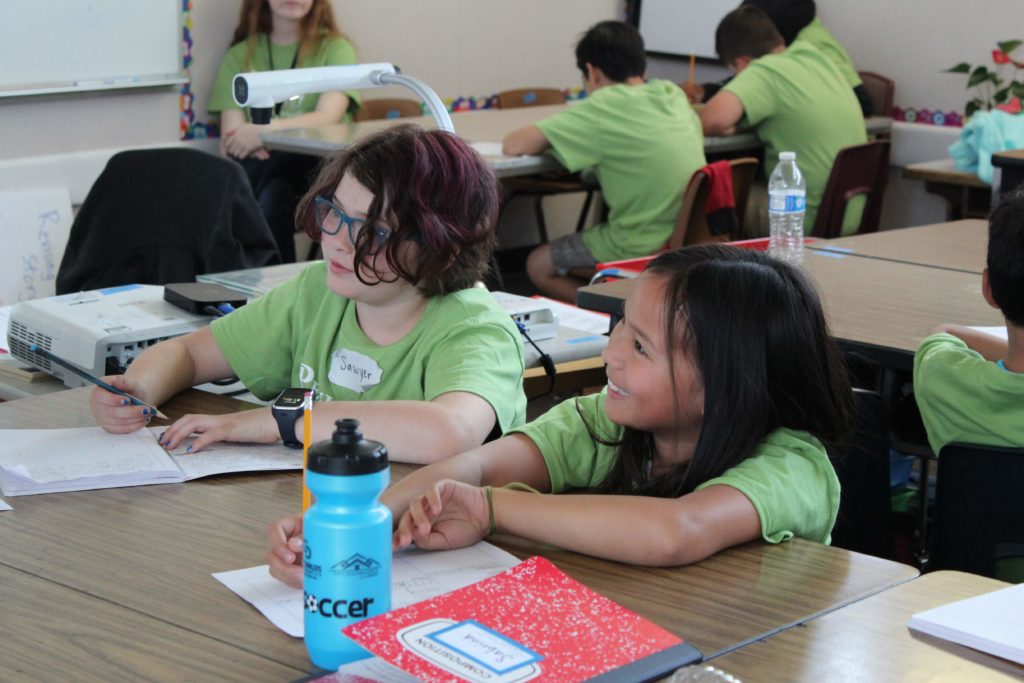 Mini Grant: The Mini Grant (for funding requests from $2,000 to $5,000) is available to support and fund small projects that will educate and increase awareness around the 4Rs – including reducing waste, increasing recycling, increasing or implementing composting, and increasing reuse. The Mini Grant is designed to serve a variety of potential applicants who need access to small amounts of funding for a limited time and for a specific purpose.
Mega Grant: The Mega Grant (for funding requests up to $25,000) is available for qualified entities to help initiate or expand innovative programs that promote reuse, waste reduction, recycling, and composting or education about these environmental issues throughout San Mateo County (county-wide focus).
Examples of Grant Projects
Classroom workshops, trainings, or activities by nonprofits

Master Food Preserver workshop participants in action, making homemade condiments.

School garden start-up funding, which includes funding for garden structures such as sheds and garden beds constructed with salvaged lumber
Fixit Clinics or other reuse/repair projects
Food waste reduction and reuse programs
Materials associated with expanding/implementing a campus/facility-wide recycling, reuse or waste reduction program
Environmental educational field trips to waste or recycling facilities, museums, etc.
Books, materials and equipment, which will be utilized by teachers and students over the years
Current Program Year (PY) 2019-2020 Grantees
A total grant amount of $302,038 will be distributed to 11 Mega Grant grantees and 15 Mini Grant grantees between summer 2019 to summer 2020.  A list of the current year's grantees can be found here. Congratulations to the newest recipients of the 4Rs Grants Program!
Past Years' Grantees
Next Grant Cycle Information (PY 2020-21)
The call for grant applications for the next grant cycle for Program Year 2020-21 will open on February 3, 2020, so please check back on February 3 for additional information.
OOS staff will be hosting an informational webinar where you can find out more about the upcoming 4Rs Grants cycle on Wednesday, January 22nd, 3:30-4:30 pm. Please register here: https://attendee.gotowebinar.com/register/8410462812634286859
For those that cannot make the webinar, a recording of the webinar will be made available on this website soon after.
Questions?
If you have questions regarding the 4Rs Grants Program, please email sustainability@smcgov.org or call 888-442-2666.
Next Gen Foodware Ordinances Workshop: A Policy Lab for Local Government
On December 5th, 2018, about 75 local government staff from all over the Bay Area came together at the Foster City Community Center and participated in a day-long workshop called the Next Gen Foodware Ordinances: A Policy Lab for Local Government, which focused on policy options for reducing single-use foodware items.
Learn more about the Next Gen Foodware Ordinances Workshop here
Disposable Food Service Ware Ordinance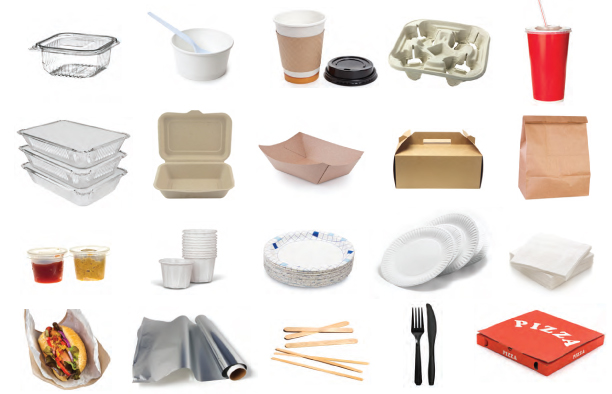 In collaboration with the County of San Mateo's Environmental Health Division, the County's Office of Sustainability (OOS) has developed a Disposable Food Service Ware Ordinance (Ordinance) that will impact our food facilities in unincorporated areas of San Mateo County. The objectives of the proposed Ordinance are to:
Eliminate the unnecessary distribution and use of disposable food service ware that is not reusable or compostable;
Improve the health and safety of our San Mateo County community members by eliminating disposable food service ware that is harmful; and
Help meet our regional stormwater permit requirement by reducing litter on our streets that ends up in our stormwater discharges.
How Can You Learn More?
The OOS held three public events in June 2019 (two workshops in Half Moon Bay and Redwood City and one webinar) to provide more information about this effort, answer questions, and gather feedback from our community members, including our food facilities, on the proposed Ordinance. A copy of the presentation that was provided at the public events can be found in the "Resources" section below.
What Happens Now?
The OOS synthesized and vetted all feedback collected from our community members and updated the Ordinance. Please see the revised Ordinance and its summary in the "Resources" section below. The final Ordinance will be brought to the County's Board of Supervisors for the first reading on January 28, 2020. It will then be brought to the Board for consideration for adoption on February 11, 2020.
Resources
Questions?
Please email sustainability@smcgov.org or call 888-442-2666.
Countywide Integrated Waste Management Plan
The California Integrated Waste Management Act directs counties to prepare a Countywide Integrated Waste Management Plan (CIWMP). This plan consists of the Source Reduction and Recycling Elements (SRREs), the Household Hazardous Waste Elements (HHWEs), and the Nondisposal Facility Elements (NDFEs) of each jurisdiction, the Countywide Siting Element, and the Countywide Integrated Waste Management Summary Plan. The CIWMP addresses waste management conditions and provides an overview of the actions that will be taken to achieve the diversion requirements of Public Resources Code section 41780 and to maintain 15 years of disposal capacity.
California statute requires the County of San Mateo to review its CIWMP every five years and then report on its adequacy to the California Integrated Waste Management Board (CIWMB).  To support the process of completing this review, on June 13, 2019, the City/County Association of Governments (C/CAG) Board approved the establishment of a CIWMP Review Ad Hoc Committee to review the CIWMP documents to determine if they are accurate and up to date. The Ad Hoc Committee consists of 14 members with representations from elected officials as well as staff from the following: solid waste companies, County Office of Sustainability, County Environmental Health, environmental organization, city environmental departments, and the public.
Ad Hoc Committee Members
Chair: Ann Schneider
Vice Chair: Christine Kohl-Zaugg
Staff Support: Eun-Soo Lim, County of San Mateo Office of Sustainability 650-599-1498 / eulim@smcgov.org
CIWMP Review Ad Hoc Committee Meeting Information
First meeting

Date: Friday, August 9, 2019
Time: 10:00 a.m. to 12:00 p.m.
Location: 455 County Center, 4th Floor, Conference Room 402, Redwood City, CA

Agenda Package

: Agenda and Staff Reports, Siting Element, Ox Mountain Landfill Capacity, and Non-Disposable Facility Element

Other Resources

: Meeting 1 Minutes, Meeting 1 PowerPoint

Second meeting

Date: Friday, August 23, 2019
Time: 10:00 a.m. to 12:00 p.m.
Location: 455 County Center, 4th Floor, Conference Room 402, Redwood City, CA
Agenda Package: Agenda Package, Household Hazardous Waste Element, Source Reduction and Recycling Element, and CIWMP Summary Plan

Other Resources

: Meeting 2 Minutes, Meeting 2 PowerPoint

Third meeting
 Resources
1999 San Mateo County Integrated Waste Management Plan
Five-Year Reviews