The Office of Sustainability is offering funding assistance to government agencies, nonprofit organizations, and educational institutions (e.g., schools, school/college districts, state university systems, etc.) through the 4Rs (Reduce, Reuse, Recycle, Rot – Compost) Grants Program. The 4Rs Grants Program's objective is to divert waste from being sent to the landfill by financially supporting eligible entities create and implement projects in San Mateo County that focus on the 4Rs – reduce, reuse, recycle, and rot. The program offers two tiers of funding: (1) Mini Grant ($2,000 to $5,000) and (2) Mega Grant (up to $25,000).
Available Grants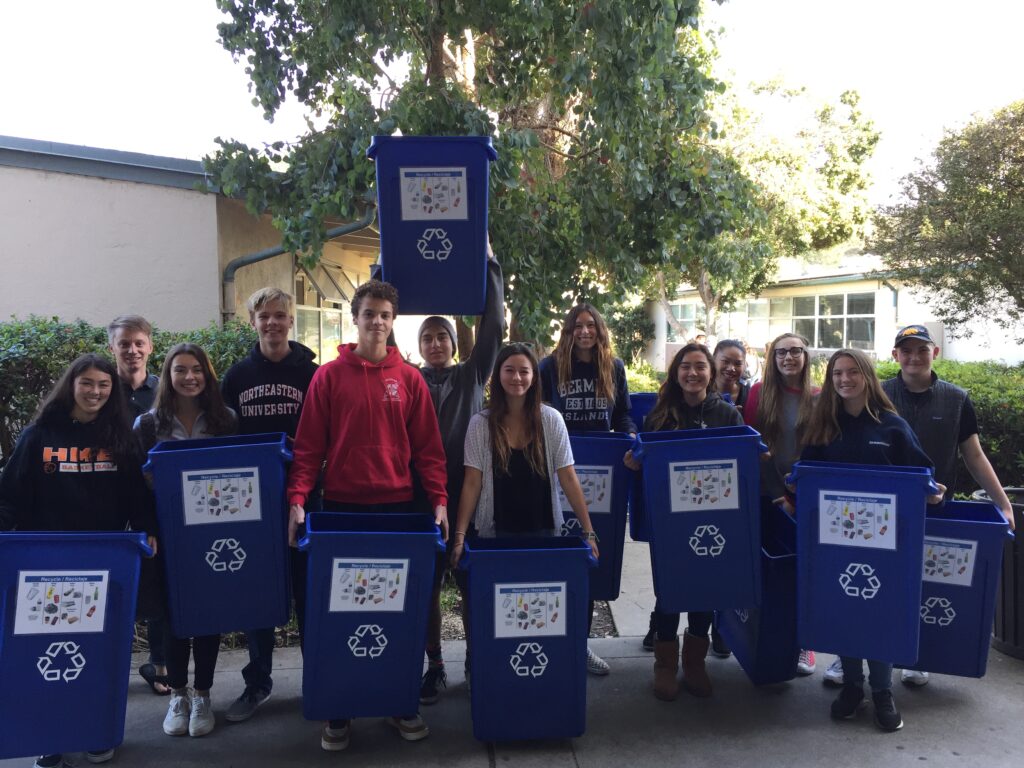 Mini Grant: The Mini Grant (for funding requests from $2,000 to $5,000) is available to support and fund small projects that will educate and increase awareness around the 4Rs – including reducing waste, increasing recycling, increasing or implementing composting, and increasing reuse. The Mini Grant is designed to serve a variety of potential applicants who need access to small amounts of funding for a limited time and for a specific purpose.
Mega Grant: The Mega Grant (for funding requests up to $25,000) is available for qualified entities to help initiate or expand innovative programs that promote reuse, waste reduction, recycling, and composting or education about these environmental issues throughout San Mateo County (county-wide focus).
Examples of Grant Projects
Classroom workshops, trainings, or activities by nonprofits

Community members collecting food scraps to compost using bins provided by Fresh Approach.

School garden start-up funding, which includes funding for garden structures such as sheds and garden beds constructed with salvaged lumber
Fixit Clinics or other reuse/repair projects
Food waste reduction and reuse programs
Materials associated with expanding/implementing a campus/facility-wide recycling, reuse or waste reduction program
Environmental educational field trips to waste or recycling facilities, museums, etc.
Books, materials and equipment, which will be utilized by teachers and students over the years
Current Program Year (PY) 2020-2021 Grantees
A total grant amount of about $200,000 will be distributed to 6 Mega Grant grantees and 12 Mini Grant grantees between fall 2020 to fall 2021.  A list of the current year's grantees will be available soon. Congratulations to the newest recipients of the 4Rs Grants Program!
Past Years' Grantees
Next Grant Cycle Information (PY 2021-22)
The call for applications for the next 4Rs Grants cycle for Program Year 2021-22 will open in the beginning of 2021. If you'd like to receive a notice of the application opening, please email sustainability@smcgov.org.
Questions?
If you have questions regarding the 4Rs Grants Program, please email sustainability@smcgov.org or call 888-442-2666.