Free Electronics, Styrofoam & Tires Recycling Drop-Off Event for San Mateo County Residents – Pescadero Transfer Station
Date/Time
Date(s) - 02/08/2020
10:00 am - 2:00 pm
Categories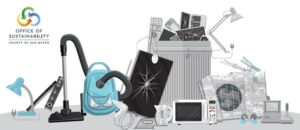 The County of San Mateo's Office of Sustainability and Environmental Health Department are hosting a free electronics, Styrofoam and tires recycling drop-off event for San Mateo County residents.
Event Flyers
---
ELECTRONICS REUSE & RECYCLING DROP-OFF INFORMATION
Items accepted include: 
Small appliances: microwaves, hairdryers, vacuum cleaners, lamps (without bulbs), etc.
Radio and stereo components
Phones and cell phones
Fax machines, copiers, printers, scanners
Televisions, VCRs, DVD players
Computers (CPUs), monitors, laptops, keyboards, hard drives
Electronic video games and toys
Ink/Toner cartridges
Items NOT accepted include:
Batteries of any kind
Fluorescent lightbulbs, tubes and ballasts
Large appliances such as stoves, refrigerators, dryers and washing machines, air conditioners
Smoke detectors
Solar panels
Thermostats
Residents must provide proof of residency in San Mateo County (e.g., driver's license, utility bill, garbage collection bill, etc.).
This event's electronics collector and County-approved certified recycler is ZARC Recycling, LLC (2422 S California St, Stockton / (650) 871-7327 / http://www.zarcrecycling.com/).  Select items will also be taken to and processed at County-approved certified recycler, ERI (https://www.eridirect.com/).
Questions?
---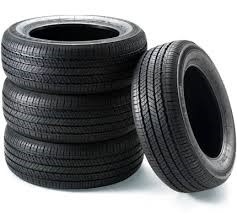 USED TIRES DROP-OFF INFORMATION
Limit 9 passenger or light truck tires per vehicle (state law) up to R19.5 size with or without rims. Deflated tires only. If you have more than 9 tires, you can make multiple trips. No commercial tire, auto repair or salvage businesses.  
Collector: San Francisco Conservation Corps
Questions?
Call Robert: 650-464-7079
---
STYROFOAM DROP-OFF INFORMATION
Styrofoam / expanded polystyrene blocks: white #6 only, must be clean.
Packing peanuts will not be accepted.